Connecting Pet Parents
with Verified In-Home Pet Sitters
We created Trust My Pet Sitter for Pet Parents just like us! We didn't always have available friends or family to watch them when we travelled. We couldn't bear the thought of our pets being stressed in unfamiliar spaces like Kennels, Dog Hotels or Catteries. 
We wanted them to feel safe at home, in their own environment following familiar routines.  
Watch the video to see how it works
How does it work? Watch the video

In Home Pet Sitter

In Home Insurance and 24/7 Vet Advice

If you are looking for unrivalled pet care then check out our Platinum Annual Membership which includes Featured Listings, up to $5m of Home Insurance and 24/7 Vet Advice for the duration of your Pet Sits.

 

You can take advantage of your Membership features as often as you like during your 12 months of membership!

So if you've got a few trips planned then get cracking and sign up today for the pick of the Pet Sitters!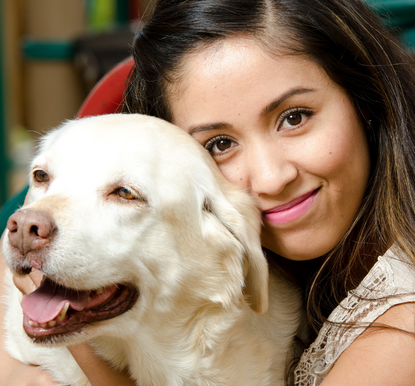 Love Pets ♥ Love Travel
Build Unforgettable Memories
Imagine travelling looking after pets, one week you could be in Paris, the next week Milan!  Live like a local looking after pets in their own home whilst building some unforgettable memories.
Watch the Video and see how it works
Watch the Pet Sitter Video

Daily or Fixed Rates

Our Pet Sitters charge daily expenses to cover the cost of their travel and food whilst looking after pets. 
Local Pet Care
Need a verified Sitter nearby?
​Our members told us they wanted this extra service, so we obliged!  If you are looking for someone more local to help look after your pets then consider our Local Pet Care services.  We've even got a specific breed search option to help you find a sitter with the skills and experience your pet deserves.
Home Boarding is when your dog goes to stay at someone else's home.  

In response to our members survey we created a unique search function matching Pet Parents with breed specific Pet Carers.

Find local Dog Walkers and Drop In Pet Care in your local area.